The Saint Louis University Division of Vascular Surgery provides comprehensive care to patients with the entire spectrum of vascular disease.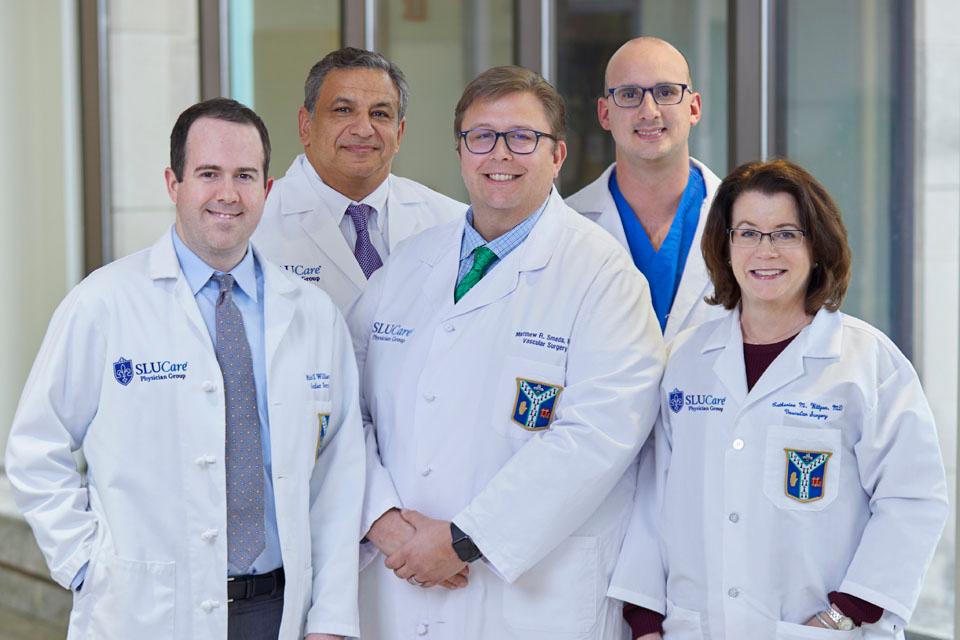 While we still perform open aneurysm repairs in some cases, the majority of patients with abdominal or thoracic aneurysms can be treated with newer endovascular techniques. We utilize all commercially available stent grafts, including fenestrated and branched grafts.
Carotid endarterectomy remains the gold standard treatment for extra-cranial carotid stenosis. This operation has been performed safely for decades using a variety of surgical and anesthetic techniques.
Our urban location with a high prevalence of peripheral vascular disease offers great opportunities for limb salvage. We are involved in numerous clinical trials for newer endovascular solutions for peripheral artery disease (PAD).
Saint Louis University is a tertiary referral center for patients in both Missouri and Illinois with advanced PAD. We utilize all available open bypass and endovascular options to treat these complex patients.